Put a Stop to Breast Cancer with Brakes for Breasts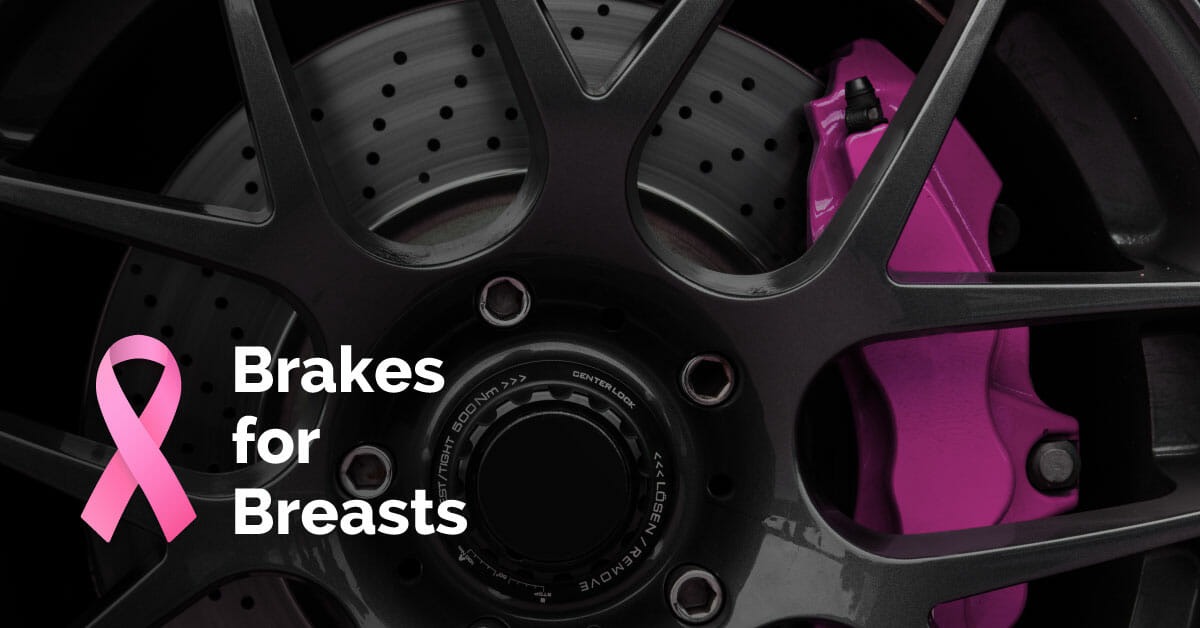 During the month of October, Ulmer's Auto Care is joining the fight against breast cancer and giving you a terrific deal on your brake service. Visit us today to see how your next brake job can benefit the cause at our two convenient locations just outside of Cincinnati in Milford and Anderson, OH.
Our participation in this initiative is a win-win, giving our customers a great deal while contributing to groundbreaking research. We're making it easy to support this cause. All you need to do is mention Brakes For Breasts when you visit Ulmer's Auto Care during the month of October. The brake pads or shoes are free! Customers will pay for the cost of labor as well as any additional necessary parts. We'll be donating 10% of every brake job during October directly to the Cleveland Clinic Breast Cancer Vaccine Research Fund.
Brakes For Breasts raises funds for the Cleveland Clinic's breast cancer research. The Cleveland Clinic and Dr. Vincent Tuohy are creating a vaccine that could one day prevent breast cancer from ever developing. The vaccine may ultimately prevent several types of cancer. Dr. Tuohy and his team have been researching this vaccine for 16 years, and are only a year out from beginning their first bedside trial. Securing funding is critical to this next stage of development, and we're looking forward to helping out in any way we can. This is about more than finding a cure. It's about stopping cancer before it starts.
Since 2011, Brakes for Breasts has raised more than $600,000 toward developing a vaccine. In 2017, over 100 independent repair shops from 34 different states chipped in for the cause, working for a cancer-free world. These are top-notch shops from all over the United States joining hands for a cause they believe in. Participating businesses and their customers raised over $100,000 last year, and we look forward to joining the fight in 2018.
At Ulmer's Auto Care, we put an emphasis on giving back to our community. You've probably noticed some of our other initiatives, like hosting annual blood drives and donating to pancreatic cancer with each oil change in November. This dedication to giving back is exactly why we've teamed up with Brakes for Breasts.
We can't wait to see the difference that local auto shops can have on breast cancer research. To join us, simply schedule your brake service during the month of October. It's easier than ever to give back while donating to a worthwhile cause.