Free Brake Month This October At Ulmer's Auto Care!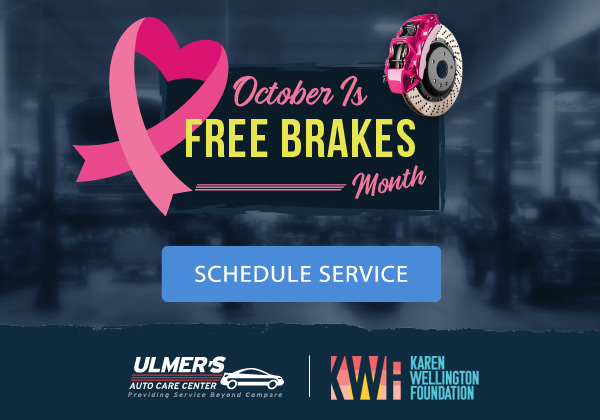 GIVE THE GIRLS A BRAKE! #FUNLIVING
October is here and so are free brake pads!
During the month of October, Donovan's Auto and Tire Centers and Ulmer's Auto Care Centers will be offering free brake pads! Customers only pay for the labor and any ancillary parts.
At the end of the month, Donovan's and Ulmer's will donate 10% of the proceeds from all brake jobs to the Karen Wellington Foundation. 
The KWF mission is simple: We send women and families LIVING with breast cancer on special vacations, relaxing spa days, concerts and other FUN-ONLY activities. Since 2007 our recipients have traded in chemo chairs and canceled plans for sunrise hikes and hot air balloon rides. Whether they are enjoying a relaxing spa day with friends or skydiving in their hometown, over 1,000 recipients have said "YES" to KWF. And we're just getting started!