12 Interesting, Amazing & Funny Ford Facts You Might Not Know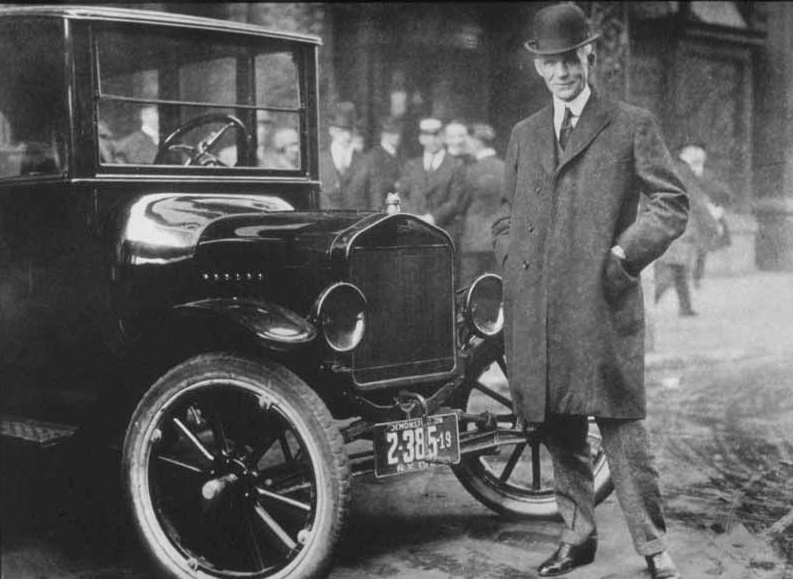 Ford has had a significant impact on the automotive industry since they first started rolling out cars110 years ago. As one of the oldest car manufacturers, Ford has a rich history, filled with interesting facts that you may not know.
Check out these interesting Ford facts to learn more about what makes your Ford part of a brand treasured by car owners for decades.
1.   Ford is the second largest family owned company in the world. Henry Ford's great grandson, William Clay Ford, Jr. currently resides as the company's executive chairman.

2.   The very first Ford sold was to Dr. Pfennig in 1903, for a grand total of $850. The "Model A" had a 2-cylinder engine, and could reach a max speed of 30 mph

3.   Ford's current CEO, William Clay Ford, Jr., or Bill Ford, currently owns the first Ford vehicle ever sold in 1903.

4.   Henry Ford and Thomas Edison were lifelong friends. As requested by Ford, Thomas Edison's son captured Edison's last exhale in a test tube and sealed it with a cork. Ford kept the tube as a memorial to Edison's "life and breath."

5.   Ford's signature blue, oval logo was not introduced until 4 years after the company had already been in production.

6.   In 1914 Ford offered its employees double the current market average, creating Henry Ford's "$5-a-day." The new salary, accompanied by a shorter working day and company profit sharing, minimized employee turnover, and was significant in growing the middle class and fair wages movement. Henry Ford was quoted saying he wanted to help his workers to a "life" not just a "living."

7.   In 1964, after Ford debuted the Mustang, 94,000 pedal-powered toy mustangs were bought for children the following Christmas season.

8.   In 1965, a Ford Mustang was transported in 4 separate pieces to the observation deck of the Empire State Building, using resident elevators, where it was reassembled and photographed by helicopter. The car was later reassembled inside the building, until it was eventually taken apart and removed from the building 5 months later.

9.   The only car that Jim Morrison, legendary Doors singer, ever owned was a 1967 Shelby GT 500.

10.   Chevrolet actually used a Ford SuperDuty to set up their Chevy Truck display at the Texas State Fair in 2012.

11.   When former President Gerald Ford was describing his no-nonsense, style of governing, he was quoted as saying, "I'm a Ford, not a Lincoln," comparing President Lincoln's eloquence with Lincoln, the luxury car company owned by Ford Motor Company.

12.   Ford F-Series has been consistently ranked as the #1 selling car in America so far in 2013.
Maintain your piece of automotive history and bring your Ford car, truck or SUV to Ulmer's Auto Care Center, for the best Ford repair service in Milford, Anderson and Cincinnati, OH. Our certified Ford repair specialists will help you keep your vehicle looking and running like new, so can keep driving the car you love.