More than 85 Years of Auto Repair Excellence in the Greater Cincinnati Area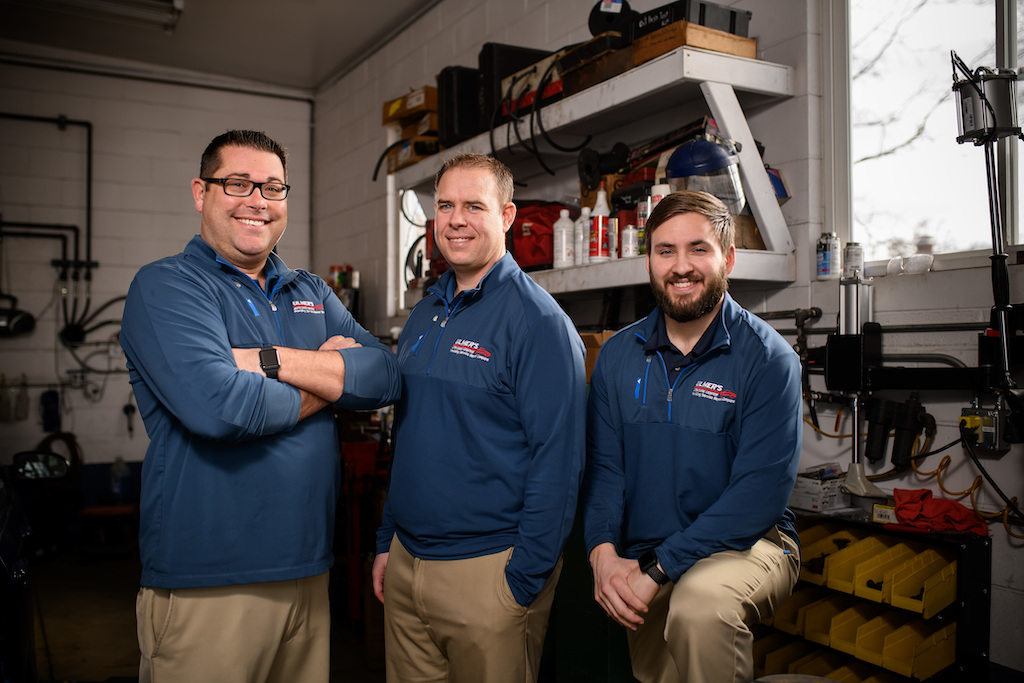 In 1936, Bruce Ulmer Sr. started a simple two-bay service station in Cincinnati. Over 85 years, four generations, and countless happy customers later, Ulmer's Auto Care Center continues to provide exceptional auto repair and maintenance services in Cincinnati & KY, including the Milford, Anderson, Deer Park, and Southgate communities.
Our History
In 1981, Greg Kauffeld, a full-time mechanic, purchased Ulmer's from Bruce Ulmer Jr. In 1990, Greg expanded the automotive business to accommodate the growing number of happy customers. In 2002, Bryan Kauffeld, Greg's son, joined the business as they prepared for yet another expansion. Expanding the Ulmer's tradition to Milford, Bryan and Greg opened a five-bay facility at Five Points. Ulmer's Auto Care Center uses state-of-the-art technology, tools, and equipment to handle any and all auto repair service needs. Whether it's a basic oil change, brake repair, timing belt replacement, or something more, we have an auto repair specialist who honors the long-lasting Ulmer's Auto Care Center traditions, prepared to help you with your vehicle.
Our Auto Repair Shop
Our Auto Repair Shop Ulmer's Auto Care Center is your one-stop auto service for regular maintenance or major auto repairs. We don't want you to run all over town to different auto shops. Our ASE certified Cincinnati auto repair technicians work on all makes and models, both foreign and domestic. Our auto repair experts will take care of you no matter what kind of vehicle you drive. We can guarantee the finest quality care for your Mercedes, BMW, Audi, or other European import.