Domestic & Import Car Repair Services in Cincinnati, OH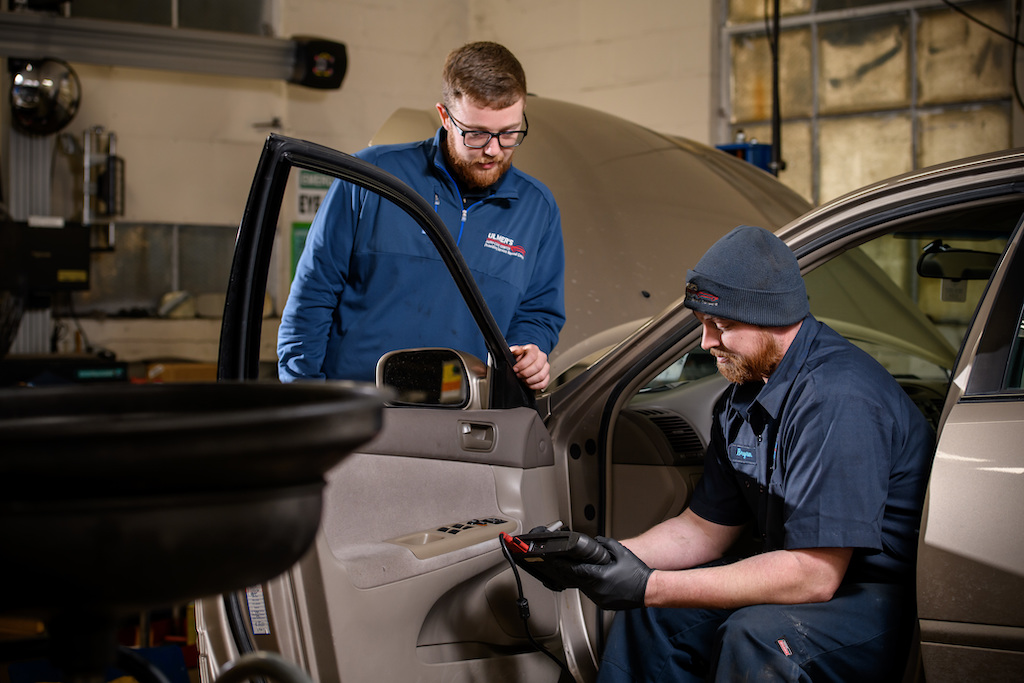 At Ulmer's Auto Care we always look forward to taking care of our customers. Our business is bolstered by four generations of family and more than 85 years of experience. Over the years our team of local auto experts has learned their way around all kinds of vehicles. We're proud to service a wide variety of brands to make sure we can handle pretty much any job in the Anderson, Milford, Deer Park, Florence, and Southgate, KY areas. Learn more about the vehicle makes we work with at Ulmer's Auto Care to see how we can serve you today!
Do You Service Domestic and Import Vehicles?
At Ulmer's Auto Care, we believe in going the extra mile to serve our customers. Unlike many other auto shops out there, we don't limit ourselves to working on just one type of vehicle. However, our approach is different. We pride ourselves on catering to a diverse clientele by providing exceptional service for all types of vehicles, including domestic, import, and European models.
Our team of ASE certified technicians is experienced and knowledgeable in servicing a wide range of vehicles, ensuring that your car is in capable hands, regardless of its make. From routine maintenance tasks like tire rotations to more extensive repairs, our dedicated team is always here to assist you.
At Ulmer's Auto Care, we work with a variety of vehicles, spanning from trusted brands like Ford and Honda to luxurious options like Volvo, Volkswagen, and Mercedes-Benz. Our commitment to comprehensive service allows us to meet the diverse needs of our valued customers.
Discover more about our exceptional offers and the extensive range of vehicles we service. At Ulmer's Auto Care, we take pride in our ability to handle both domestic and import vehicles, including European brands, guaranteeing a reliable and convenient automotive experience for all our clients.