Karen Wellington Foundation – Give the Girls A Brake!
Giving back to the Cincinnati community is important to us. Each year, we're fortunate to partner with several nonprofits and businesses.
This past October, we offered free brake pads to our customers. Our team, Donovan's Auto & Tire Center, Pohlman's Auto & Tire Center, and Community Car Care committed to donating 10% of all proceeds from those brake jobs to the Karen Wellington Foundation for Living with Breast Cancer through the Give the Girls a Brake campaign.
Thanks to all of our amazing customers, we donated $20,000 to the Karen Wellington team. This money will be used to send women and families living with breast cancer on special vacations, relaxing spa days, concerts, and other fun-only activities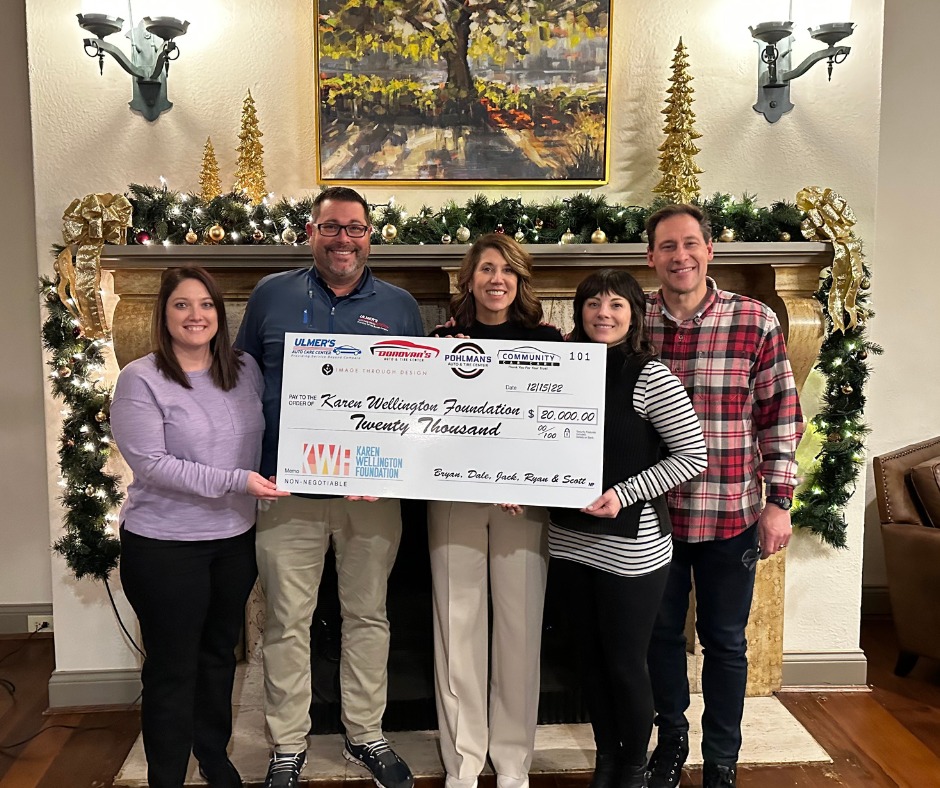 View Services

OR
Schedule Service