6 Tips for a Great End of Summer Road Trip
The summer is coming to a close, but you can still take one last road trip! After a long, hot summer, make sure you keep these important tips in mind to make sure you and your vehicle stay safe and the whole family has fun!
Tip 1: Play Games
Passing the time in the car can be a challenge, which is why you should play games! We wrote an entire blog post about games you can play on a road trip, so make sure you check that out. Try one or all of them, or you can even make up your own!
Tip 2: Bring Snacks
Try to avoid snacks that you won't be able to leave in a hot vehicle without melting and making a mess everywhere. If you have a cooler, that's great, but there are plenty of options that don't need any maintenance. Hand sanitizer and baby wipes should also be easily accessible, so you don't have to dig through everything to clean anything up. Here are some ideas for snacks that are great for road trips: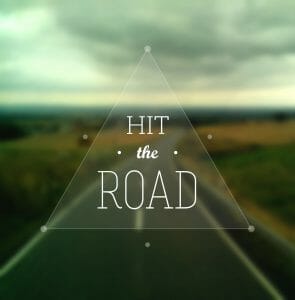 Almonds
Carrots and hummus
Jerky
Goldfish
Whole Grain cookies
Graham crackers
Trail Mix
Water
Tip 3: Bring a Road Map
It's not a bad idea to have a road map in your vehicle as a backup to your electronics. You can also make a fun craft or keepsake of your trip out of it! Buy a current map, and outline your route as you go. This is something fun you can do to help teach navigational skills to the kids, and you can use it to remember the best road trip yet!
Tip 4: Clean Your Vehicle Before (and After) the Trip
Between bugs, salty air and dirt, your vehicle will get dirty. Start the trip on a good, comfortable note by cleaning the inside and outside of your vehicle. And after, although unpacking from a long trip can be pretty depressing, it's an important thing you can do to get back to your routine. Food and dirt can get all over the car when you're on a road trip.
Tip 5: Keep an Emergency Kit in Your Vehicle
Be prepared for the unavoidable while you're away by keeping an emergency kit in your vehicle! There are many things you can keep in an automotive safety kit, but here are some must-have's:
First Aid Kit
Reflective Triangle
Roadside Assistance Card
Flashlight
Jumper Cables
Tip 6: Get a Pre-Trip Inspection
Nothing ruins a road trip faster than getting stranded on the side of the road. Avoid some of the risk by stopping in and getting a pre-trip inspection! We'll check to make sure your vehicle is as ready as you are to hit the road! Schedule an appointment today!