Deadline Closing to Nominate Neighbors in Need for Our Car That Gives Back Program!
Have you heard that Ulmer's Auto Care Center and the Society of St. Vincent de Paul are partnering again this year to hold the 2nd Annual Car That Gives Back program? For those of you who don't know, The Car That Gives Back is a great car donation program that we started last year to provide safe and reliable transportation a local family, individual or non-profit organization within our Anderson or Milford, OH communities who could truly benefit from having a reliable vehicle.
Last year was a great success and we were able give cars to two wonderful mothers in the area. This year we will be donating a 2005 Mercury Sable with only 36,000 miles on it.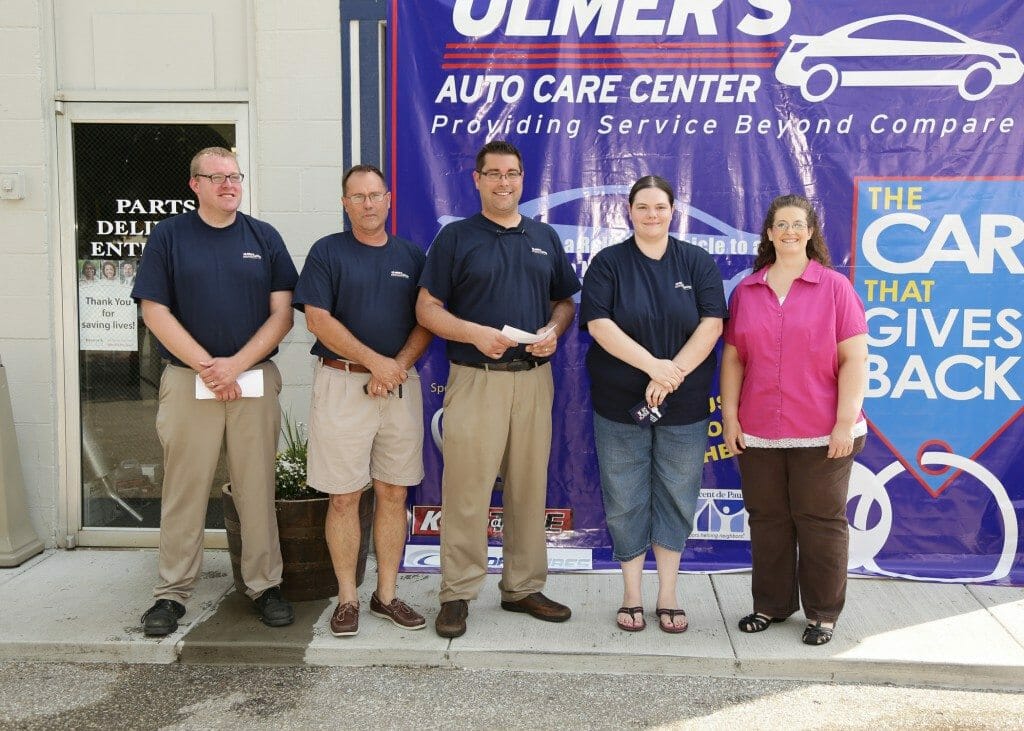 The Deadline to Nominate Someone in Need is Monday, June 30, 2014 at 6:00pm!
We are now accepting applications and/or nominees for The Car That Gives Back program, and the deadline is drawing near! We're asking all of our wonderful customers to think about anyone that they may know, or may have heard of, whose life could be improved by having reliable transportation. Ideally, this vehicle will improve the ability of the applicant or nominee to take care of their family or provide assistance to others.
The deadline to apply or to nominate someone is next Monday, June 30, 2014 at 6:00pm. Applicants or nominees can be individuals, families or non-profit organizations in our community that either do not currently have a vehicle and cannot buy one, or have a vehicle that is not safe or is in disrepair and not affordable to fix. You can apply or nominate someone by downloading this form, filling it out and dropping it off at either one of Ulmer's Auto Care Center's two locations in Milford and Anderson Township. (Nominees cannot be made over the phone).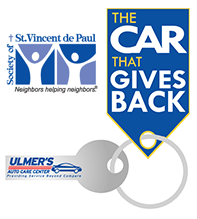 In order to apply the applicant/nominee needs to:
Fill out the application form and submit it at Ulmer's Auto Care Center with a photo of the person or family applying.
Be available July 14-20 to answer any questions
Be available August 5th for the reveal of the winner
Be at least 18 years of age or older
Be able to show/provide financial need
Have a valid Ohio driver's license
Provide or have the ability to obtain auto insurance coverage (required to drive/own a car)
If you have additional questions, you can check out the complete rules and FAQs here. You can also contact either our Milford or Anderson auto repair shop and talk to any of our friendly team members. We are honored and excited to be able to give back to the community with The Car That Gives Back program again!