Our Favorite Cincinnati Summer Must Do's!
Rediscover Cincinnati This Summer With These 5 Activities!
From outdoor concerts to baseball games, there's plenty to do in our beautiful city this summer! Whether you have children to entertain, or you're trying to plan a special date night out, our list is chock full of summer fun.
1. Segway of Cincinnati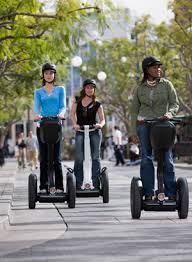 Though most of you are probably familiar with Cincinnati's best spots for sightseeing, we bet you haven't seen them by segway! While the weather is beautiful, make sure to book your segway tour this summer! Segway of Cincinnati offers three different tours to choose from – the riverfront, Eden Park, and downtown!
2. Findlay Market
One of our summer favorites is a visit to Findlay Market, where you can enjoy cuisines of the world, shopping and socializing that's unparalleled in our city of Cincinnati. Findlay Market has been a family tradition for many since it opened in 1852, and offers something for every member of your brood!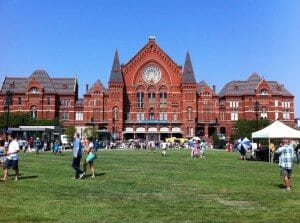 3. Washington Park
In the heart of Cincinnati lies Washington Park, which offers everything from dog parks to food trucks, to summer concerts! Whether you're looking for a place to take your little ones, or planning a night out with friends, Washington Park is a one-stop destination for summer activities.
4. Cincinnati Zoo
This list would be incomplete if we didn't include our beloved Cincinnati Zoo & Botanical Gardens! Rated one of the best zoos in the nation, the Cincinnati Zoo continues to set the standard for conservation and preservation, and is home to more than 500 animal species! We know you've likely been before, but it's always worth the trip back.
5. Cincinnati Reds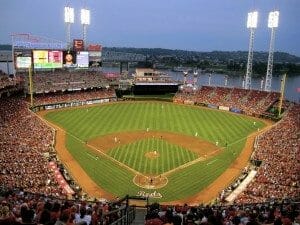 Last but certainly not least, what screams summer more than a baseball game and ball park hot dog?! Make sure to catch a Cincinnati Reds game this summer, and enjoy all that the Great American Ball Park has to offer – great food, local beer, and panoramic views that never get old!
What are some other Cincinnati summer favorites that we missed? We want to hear your suggestions!