Ulmer's Auto Care Named 2013 Best Car Repair in Cincinnati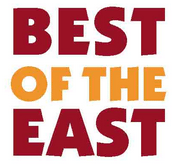 Ulmer's Auto Care is happy to announce that we have been named Cincy Magazine's Best Car Repair in Cincinnati for 2013! This great honor comes from the Best of the East judging that Cincy Magazine does each year.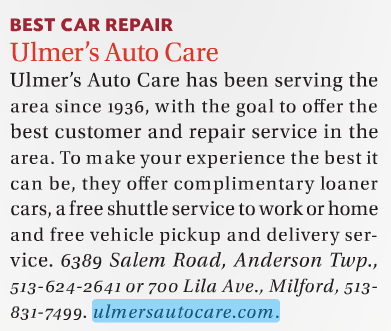 The top picks from more than 70 categories, ranging from restaurants, to shopping to services, were chosen and celebrated in a reception on July 18, 2013. Then, at this reception, members of the community placed their votes for their favorite local businesses.
We are honored that our community has chosen Ulmer's Auto Care as the best car repair in Cincinnati, and promise to continue to provide the great auto repair and customer care that you have come to know and love. We truly appreciate this great honor and thank you for your continued support!
Thank you for choosing us as the best car repair in Cincinnati!
You can check out the full list of 2013 winners in their online publication.