Halloween Safety Tips for Ohio Drivers
It's almost Halloween! Whether you're gearing up for a fun night of trick-or-treating with your kids, or putting the finishing touches on your contest-winning costume for the Halloween party, it's important not to forget to drive safely wherever you're going!
Halloween has proven to been a dangerous driving day for drivers and pedestrians alike. More people are out and about – both walking and driving – after the sun goes down, so being extra careful is a necessity. Please make sure you follow these vehicle safety tips this Halloween so everyone can have a great evening!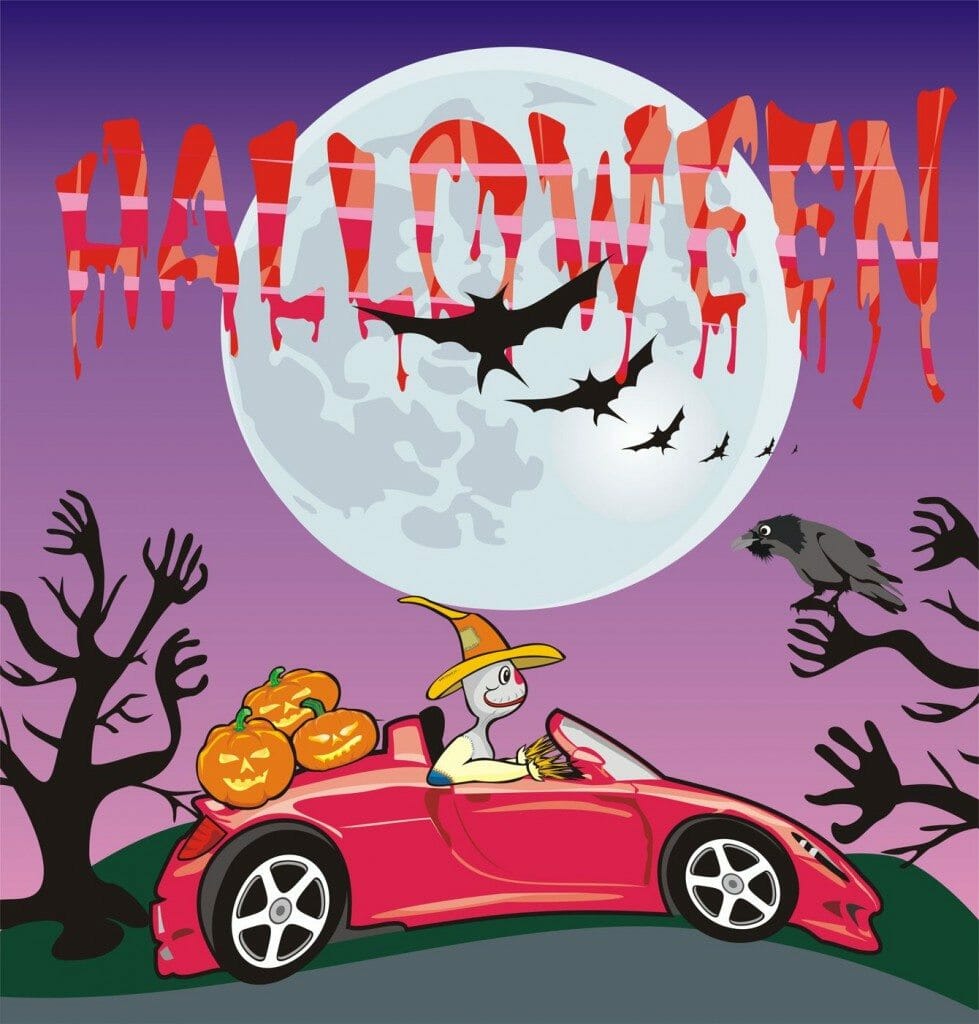 Vehicle Safety Tips for Driving on Halloween 
1. Slow down and be aware of your surroundings. The sun is going down, and that makes it harder to see. There are a lot more pedestrians out on Halloween, and many of them are children who can dart out into the road at any time. Slowing down, especially in residential areas, makes sure you have plenty of time to react should a costumed child suddenly cross the street.
2. Enter and exit driveways slower. Don't peel out of your driveway, take it slow and look left and right – and then left again. Children are running around to get free candy, they are not looking out for you, so you need to look out for them!
3. Eliminate distracted driving. Stop eating, texting and playing with the radio and put your eyes on the road.
4. Don't drink and drive. Even if you "only have a little," buzzed driving is still drunk driving. There is no reason to get behind the wheel after consuming alcohol, the risk of injuring yourself or others is way too high. If you do plan on drinking, make sure you have a taxi number or safe ride home arranged ahead of time. AAA Northwest Ohio is offering a FREE Safe Ride Program for Halloween 2014 in all club territories, available through November 2 at 6:00 a.m.
5. Use your headlights – even during the day. Most trick-or-treaters start heading out around dusk, the time when the sun is going down, but may not be dark enough for you to normally turn your headlights on. On Halloween, go ahead and turn those headlights on even during the day. Many costumes are dark and will make it harder to see children in the long shadows that occur at dusk, your headlights will help you see them, and also help them see you.
6. Communicate with other drivers. You may be lax about using your turn signals every time you switch lanes, but on Halloween pretend that you just finished driver's ed and do everything by the book the way you should! Signaling when you're turning or switching lanes will help other drivers know what you're doing, so they don't have to slam on their brakes.
The Ulmer's Auto Care Team Wishes You a Safe and Happy Halloween!
———————————————–
You Should Also Read: