Join Us for the 5th Annual Women's Car Care Clinic!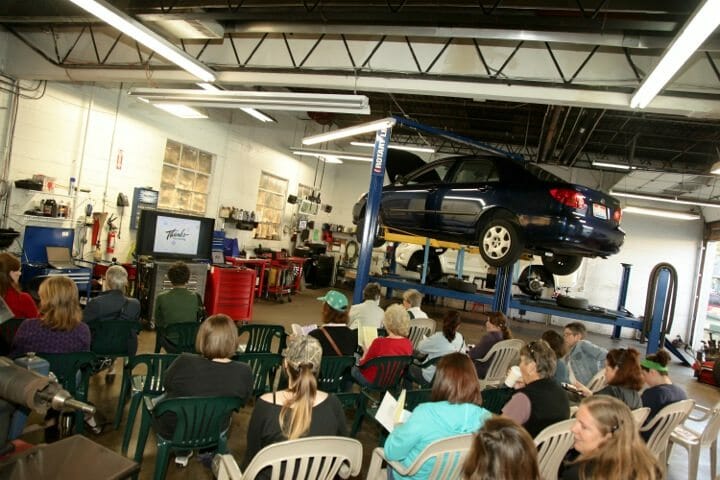 Ulmer's Auto Care is excited to announce the date of our 5th annual Women's Car Care Clinic. Each year, Ulmer's Auto Care hosts an event designed to teach women the ins and outs of auto repair and maintenance. Open to female drivers of all ages, this event is great for those who want to understand their vehicle and learn more about proper vehicle maintenance! We hope you join us for our 5th annual car care clinic!
When & Where
When: Saturday, October 14th, 2017
Time: 9:00am – 11:00am
Where: Ulmer's Auto Care – Milford Location
Cost: Free!
What To Expect
We will begin the day with breakfast and introductions, officially kicking off the clinic at 9:30am. We want to make sure you feel comfortable discussing your vehicle's maintenance needs with your local repair shop. This clinic and hands-on demonstration will give you the knowledge to communicate confidently and discuss recommended changes during your next visit.
We will be giving away some great door prizes, including a free set of tires! Seats are limited, so don't miss out on the opportunity to be a more knowledgeable driver and be the lucky winner of a new set of tires!
Sign Up Today!
Reserve your spot today by calling Bryan at (513) 624-2641 or contact us using the form below.

Oops! We could not locate your form.